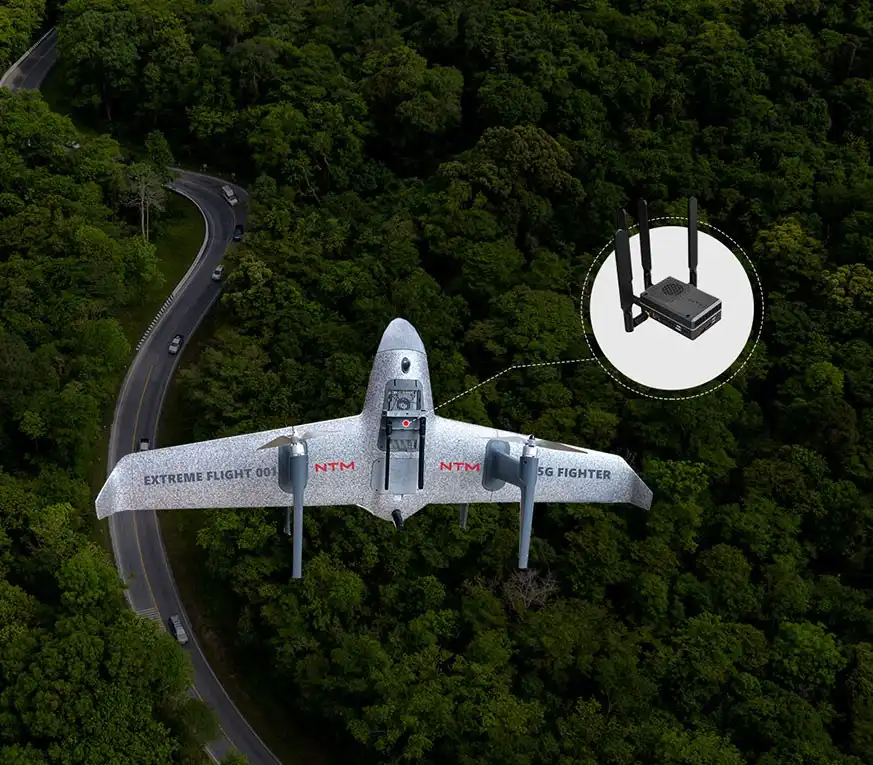 5G Drones
NTM combines traditional drones with NTM 5G Video-Control Boxes, integrated with 4K high-definition cameras, microphones, and various sensors.

The 5G mobile communication network is used to replace the private communication link of traditional drones to realize remote flight control and operation. Users can control drones thousands of miles away without leaving home and view the returned high-definition Videos in real-time through a large-screen display.
Schematic Diagram Of Information Transmission Of UAV Equipped With 5G Image Transmission Control System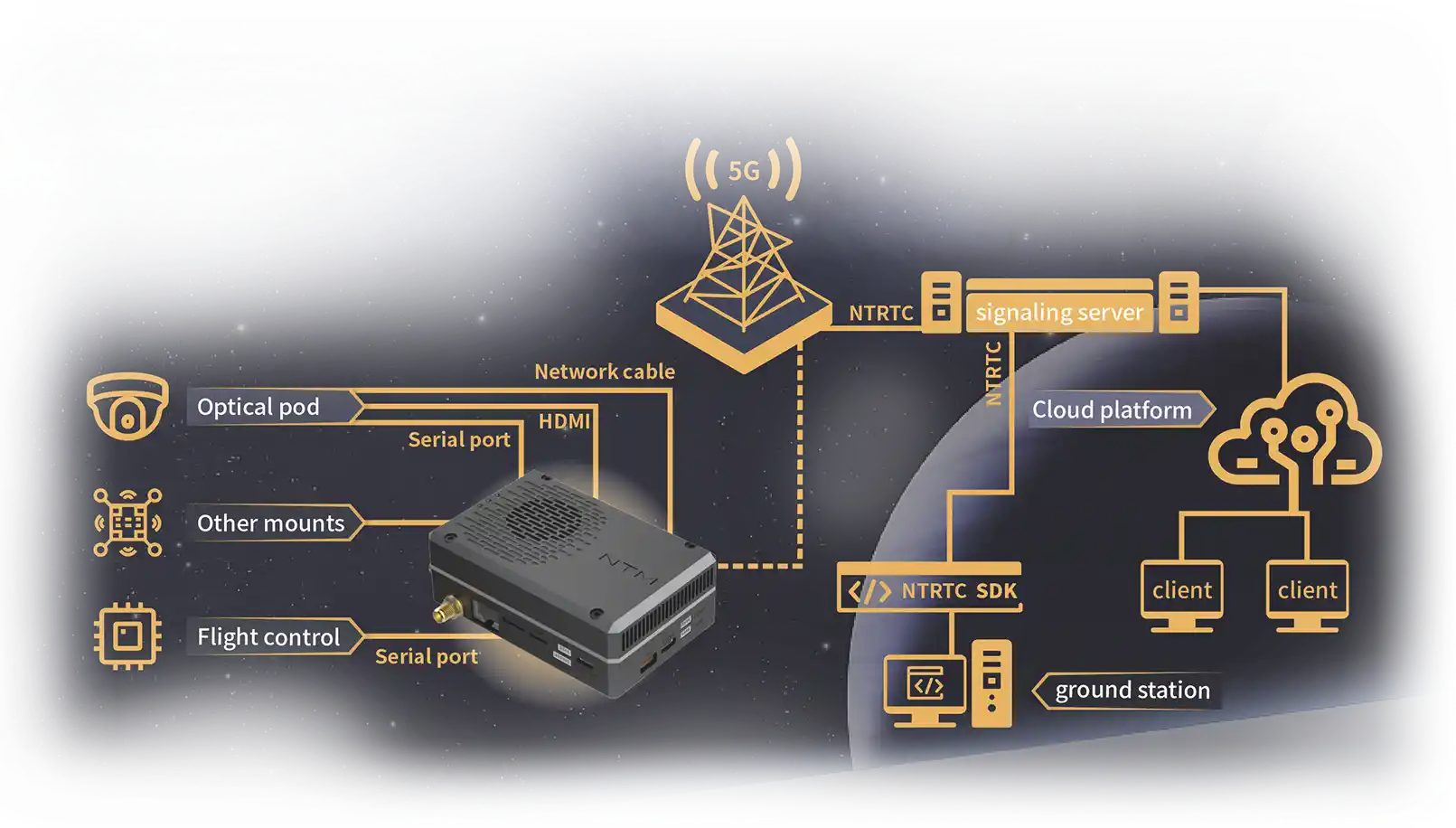 5G UAV Application Advantages
Adapt To Complex Terrain

Capable of adapting to various terrains, from urban landscapes to mountainous areas and wide open roads. Significantly reduced signal interference limitation compared to traditional wireless transmission methods.

Get Rid Of The Distance Limitation

With the drone nest, the inspection distance is greatly extended, increasing the personnel/time efficiency and reducing cost.

Real-Time Monitoring Backstage

Real-time monitoring can detect abnormal operation situations, significantly improving decision-making efficiency.

Improve Management Efficiency

Drones and mounted equipment are controlled by multiple levels and permissions, more flexible configurations, and more scientific and efficient management tools.
Engineering
City Inspection

Integrating 5G networking technology, using multi-model drones equipped with high-definition camera equipment, infrared thermal imaging, professional field inspection modules, and other equipment, users can carry out large-scale inspections, high-altitude surveillance, and real-time evidence collection in different scenarios.

Logistics And
Transportation

Integrate 5G network technology, use multi-rotor drones to carry transportation warehouses, and realize 5G network-connected intelligent drone transportation.

Remote Sensing
Mapping

Integrating 5G network connection technology, using vertical take-off and landing fixed-wing drones to carry professional aerial survey equipment. Realizing the start-to-end process of remote data collection analysis, prediction, aerial triangulation calculation, elevation extraction, orthophoto video production, data modeling, and result output.

Agriculture, Forestry
And Plant Protection

Integrate 5G network connection technology and use multi-rotor drones to carry professional plant protection equipment to create 5G network-connected drones for agricultural, forestry, and plant protection application solutions, realizing determine prevention and control tasks, survey terrain, measure work area, pesticide ratio, and precise spraying.

Traffic Monitoring

Integrating 5G network connection technology, equipped with professional equipment (high-definition camera equipment, infrared thermal imaging equipment, shouting equipment and searchlight equipment, etc.), assists traffic police in traffic diversion and emergency responses.
More Application Fields Of 5G Video
Transmission Control Technology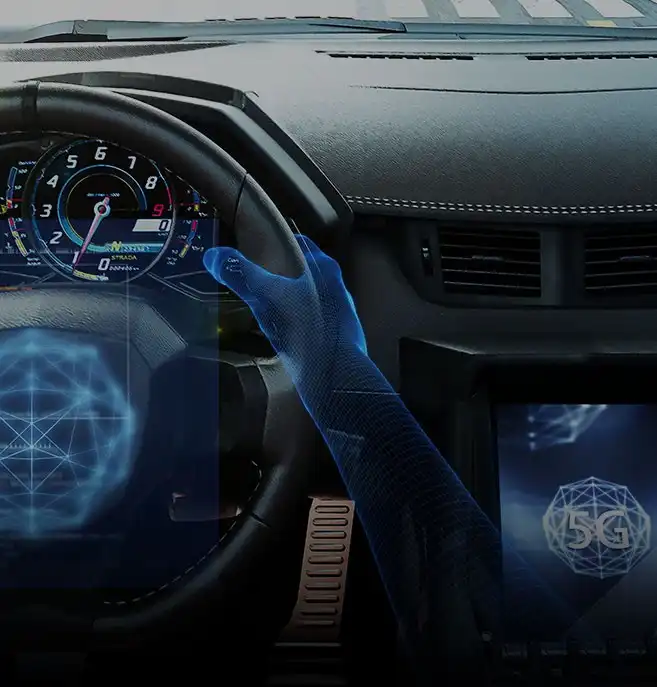 Vehicle Remote Driving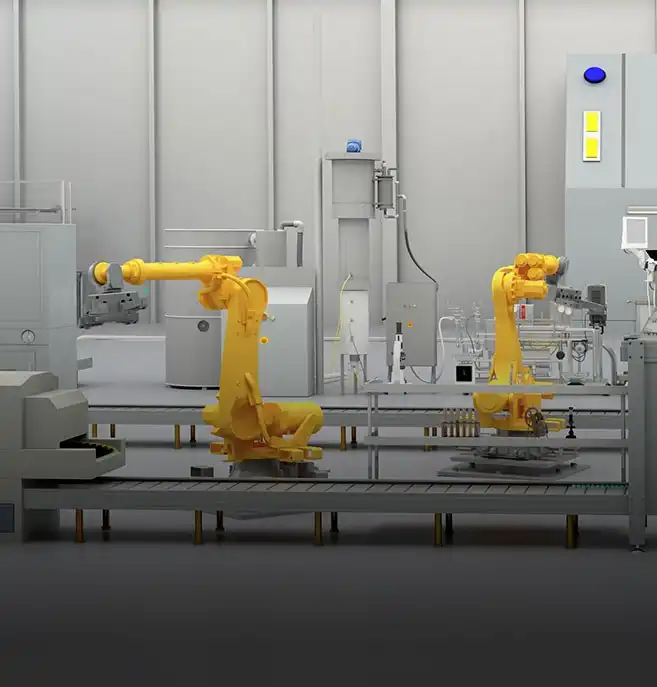 Machine Remote Control